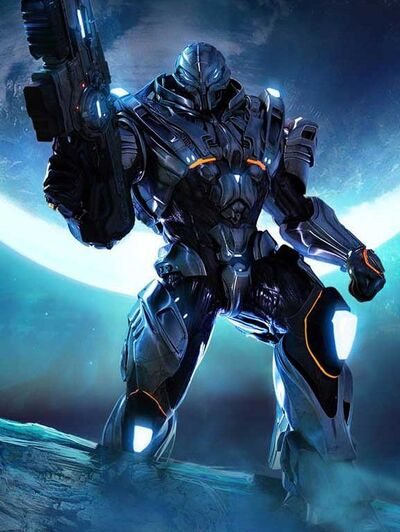 The Centurion Battle suit is a space suit designed for outer space combat and is currently used by the Zarian Kingdoms' elite military force
The Step Sons
. It's body armor is made of thick layers of multiple types of metal and is armed with a radar, shielding, comm relay, thrusters and neural interface which is used for fixing machines or hacking. The metals that the armor is made of are:
and Steel.
This body armor is developed and manufactured by the Atlas Corporation.
Ad blocker interference detected!
Wikia is a free-to-use site that makes money from advertising. We have a modified experience for viewers using ad blockers

Wikia is not accessible if you've made further modifications. Remove the custom ad blocker rule(s) and the page will load as expected.